The second character from the Street Fighter v Season 3 is set to make an electrifying entrance on February 20th. I am talking of course about Blanka.
The fan favorite green monster is bring his old moves as well as cool new ones. Check out Blanka's Trailer below:
Capcom Unity has a detailed description on his V-skill and V-trigger. Check it out:
V-Skill: Coward Crouch
Blanka immediately ducks for cover for a short time before rising back up. His V-Skill can avoid many attacks, including fireballs. After performing Coward Crouch, Blanka can follow up with either Wild Lift (Punch Button) or Raid Jump (Kick Button). Wild Lift sees Blanka move forward while swinging his arms up to launch the opponent in the air and can be followed up by a normal, special move, or even a Critical Art. Using Raid Jump, Blanka swiftly jumps in the air where he can use any mid-air attack to advance.
V-Trigger I: Jungle Dynamo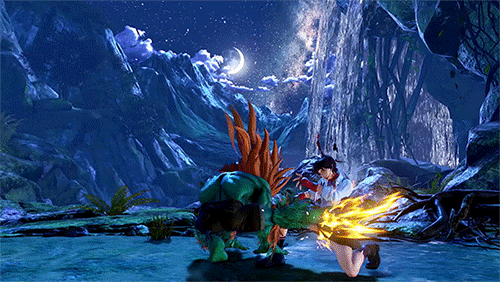 Blanka's V-Trigger I gives his special roll attacks more damage and can then be followed up by certain attacks, including his Critical Art. It also powers up his Electric Thunder and changes the animation so Blanka steps forward while unleashing the electric current. On hit, the opponent is launched slightly in the air and can be followed up with a rolling attack.
Finally, Jungle Dynamo unlocks Ground Shave Rolling (HP+HK), which can be used as a combo extender or a way to charge in. This move was a super move in previous games, but is now a special move in SFV: AE.
V-Trigger II: Lightning Beast
Lightning Beast unlocks a special move, Rolling Cannon (Direction + HP+HK), which can be performed after using Rolling Attack, Back Step Rolling, and Vertical Rolling. Rolling Cannon can be used in multiple ways, such as extending a combo for more damage or changing positions to surprise the opponent.
Critical Art: Dynamic Rolling
In this Critical Art, Blanka slams his opponent into the ground in a series of electrifying rolls that ends in a move reminiscent of Lightning Cannonball from Street Fighter IV.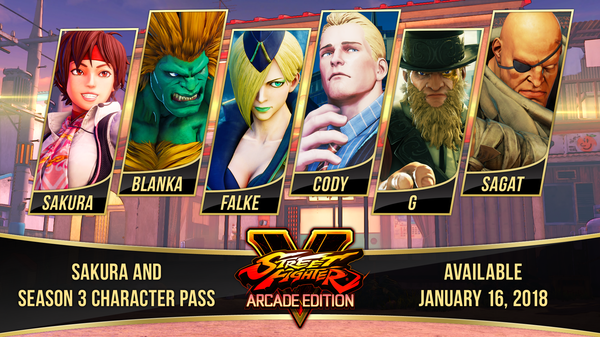 Blanka is available individually for MSRP $5.99 or 100,000 Fight Money OR as part of the Season 3 Character Pass for MSRP $29.99, which unlocks Sakura, Falke, Cody, G, and Sagat as they become available. If you purchase Blanka as part of the Season 3 Character Pass or with real money, you will also get his Battle Costume with colors 3-10 and default costume colors 3-10. Take a look at Blanka's Battle Costume, quirky Story Costume, and Nostalgia below!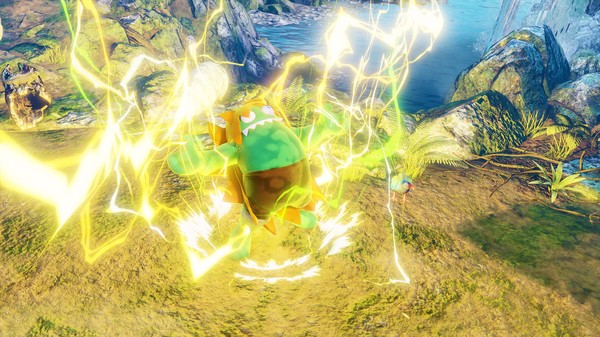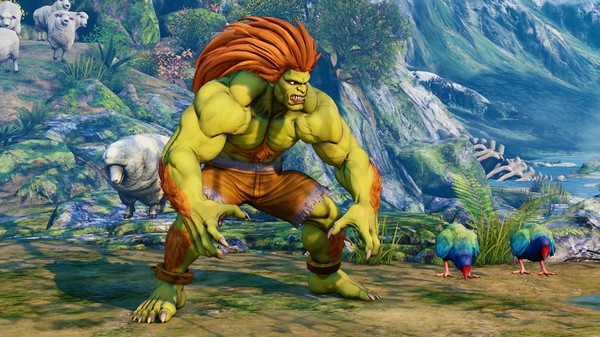 Make sure to follow us on Twitter and like us on Facebook to stay up to date! Street Fighter V: Arcade Edition is available now for PlayStation 4 and PC!